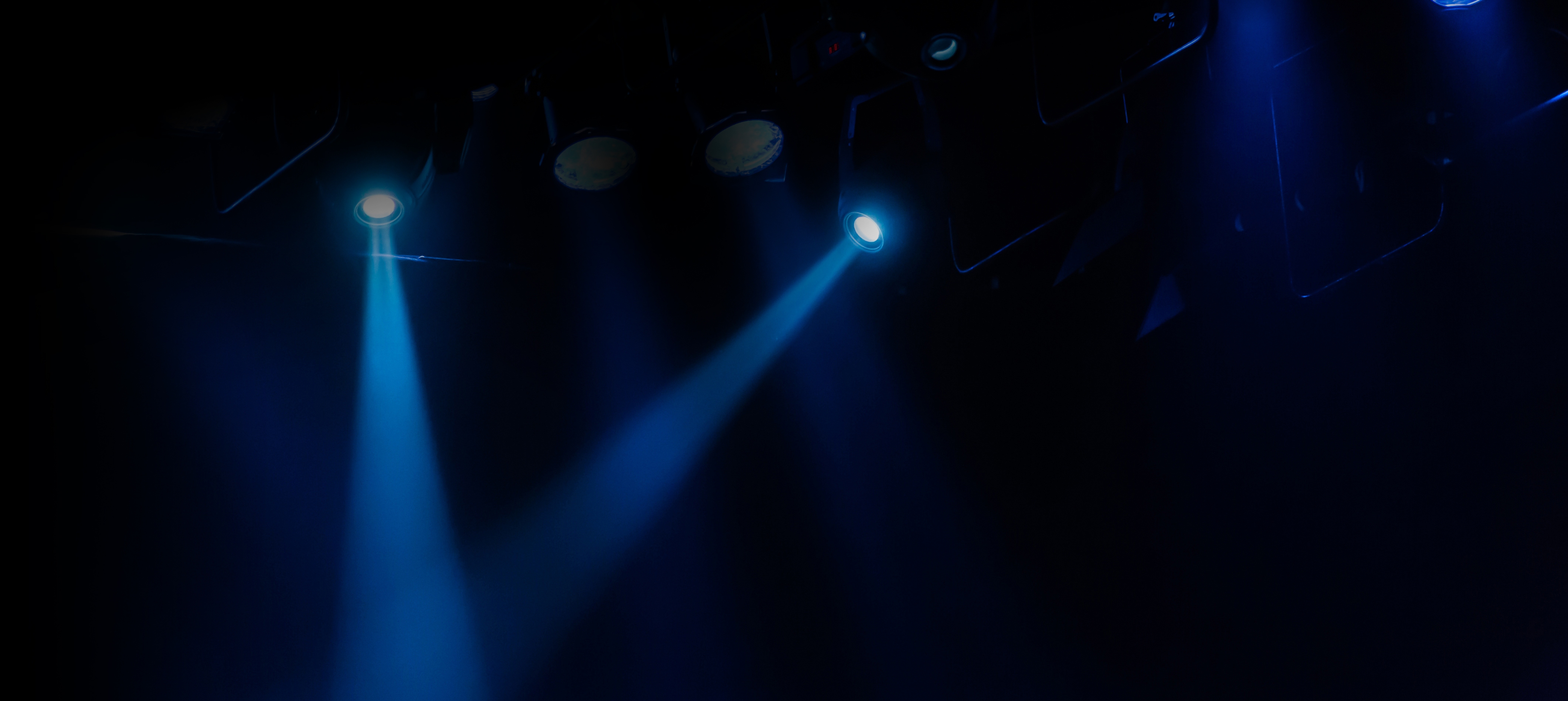 We are delighted to inform that you are currently using the site www.thearenakuwait.com (the "Website") operated by The Arena Kuwait ("we", "us" and "our" and shall include its managers, directors, employees, affiliates or other representatives).
These are the terms and conditions (the "Terms") which apply to the use of the Website by end users. By accessing the Website, you (i) agree to be bound by the Terms and (ii) confirm that you are over the age of 21 or you have your parental prior consent to use the Website.
It is important that you read and understand the Terms before using the Website. If you (i) are not over the age of 21 and do not have your parental prior consent to use the Website or (ii) do not agree to be bound by the Terms, you are not allowed to use or access the Website, we would kindly ask you to immediately leave the Website and stop using it and that we have the right to restrict or prevent your access to the Website.
If there is anything that you do not understand in the Terms, please feel free to email any enquiry to us at wecanhelp@thearenakuwait.com
1 YOUR OBLIGATIONS
1.1 You will not:
A. use the Website (or any part of it) for any illegal purpose and you shall use it in accordance with all relevant laws;
B. upload or transmit through the Website (whether by way of User Submissions (as defined below) or otherwise)
any computer viruses, macro viruses, trojan horses, worms, logic bombs or anything else designed to interfere with, interrupt or disrupt the normal operating procedures of a computer or
any material which is defamatory, offensive, or of an obscene or menacing character, or that may cause annoyance, inconvenience or needless anxiety;
C.use the Website in a manner which
may cause the Website to be interrupted, damaged, rendered less efficient or such that the effectiveness or functionality of the Website is in any way impaired or
violates or infringes the rights of any person, firm or company (including, but not limited to, intellectual property rights, rights of confidentiality or rights of privacy);
D. create or publish a hypertext link to any part of the Website or attempt any unauthorized access to any part or component of the Website;
E. copy or distribute any part of the Website in any medium without our prior written consent; and
F. alter or modify any part of the Website other than as may be reasonably necessary to use the Website for its intended purpose.
1.2 You agree that in the event that you have any right, claim or action against any end user of the Website arising out of that end user's use of the Website, then you will pursue such right, claim or action independently of and without recourse to us.
1.3 You may only use the Website for your personal and non-commercial use.
2 OUR RIGHTS
2.1 Unless specifically stated otherwise, we own or are licensed to use all the content on the Website whether text, images, photographs, design or otherwise is owned by The Arena Kuwait. You may not use the content in whole or in part or otherwise made available without our prior written consent. However, you acknowledge that we do not represent and warrant that the content of the Website is accurate and reliable and your agree that your use of any content on Website (whether authorized by us or not) is at your sole risk, and we will not be held liable whatsoever for any such use of the content.
2.2 We reserve the right to:
modify or withdraw, temporarily or permanently, the Website (or any part of it) at our sole and absolute discretion with or without notice to you and you confirm that we shall not be liable to you or any third party for any modification to or withdrawal of the Website; and/or
change these Terms from time to time. Your continued use of the Website (or any part of it) following such change shall be deemed to be your acceptance of such change. It is your responsibility to check regularly to determine whether the Terms have been changed. If you do not agree to any change to the Terms, then you must immediately stop using the Website; and/or
monitor any activity and content associated with the Website. We may investigate any reported violation of these Terms or complaints relating to the Website and take any action that we deem appropriate (which may include, but is not limited to, issuing warnings, suspending, terminating or attaching conditions to your access and/or removing any materials from the Website).
apply charges for any services we are offering or may offer you through the Website, provided however that we will not do so, without clearly communicating the amount of those charges, the services they cover, and giving you the opportunity to agree whether or not you accept these paid services, and whenever any service is provided without clearly indicated charges at a certain time, the service is deem to be free of charge only at the time of such provision.
2.3 We will use our reasonable endeavours to maintain the Website. However, the Website may be subject to change from time to time. Accordingly, we don't warrant that the services provided through the Website will not experience any interruption, inaccuracy. You will not be eligible for any compensation because you cannot use any part of the Website because of a failure, suspension or withdrawal of all or part of the Website for any reason.
3 YOUR PERSONAL INFORMATION
3.1 We respect your Personal Information and shall deal with it in accordance with our Privacy Policy and any applicable local data protection legislation in place from time to time. Please click here to review our Privacy Policy.
4 LINKS TO OTHER WEBSITES
4.1 We may provide links to other websites or resources. You acknowledge and agree that we are not responsible for the availability of such external sites or resources, and do not endorse and are not responsible or liable, directly or indirectly, for the privacy practices or the content (including misrepresentative or defamatory content) of such websites, including (without limitation) any advertising, products or other materials or services on or available from such websites or resources, nor for any damage, loss or offence caused or alleged to be caused by, or in connection with, the use of or reliance on any such content, goods or services available on such external sites or resources. We strongly advise you to conduct any necessary investigation before proceeding with any online or offline transactions with any of these third parties.
5 ACCOUNTS
5.1 In order to use some parts of the Website, you may need to create an account. You must never use another Website user's account without obtaining their prior consent. You must provide full and accurate information when you create your account with us. You are solely responsible for the activity that occurs on your account, and so we suggest that you keep your account password secure. You must notify us immediately if you are aware of any unauthorized use of your account.
6 ACCESSIBILITY

6.1 We take our responsibility for making accessible web content and software seriously. We are committed to ensuring accessibility for people with disabilities and to meeting current accessibility standards.
7 LIMITATION OF LIABILITY
7.1 whilst we will use reasonable endeavours to verify the accuracy of any content or information we place on the website, we make no warranties, whether express or implied in relation to its accuracy, to the fullest extent permitted by applicable laws.
7.2 The Website is provided on an "as is" and "as available" basis for your information and personal use only without any representation or endorsement. Unless specified in separate terms and conditions relating to a particular product or service, we make no warranties of any kind, whether express or implied, in relation to the Website, or products or services offered on the Website whether by us or on our behalf (including free software downloads) including but not limited to, implied warranties of satisfactory quality, fitness for a particular purpose, non-infringement, compatibility, security, accuracy, condition or completeness, or any implied warranty arising from course of dealing or usage or trade.
7.3 Unless specified in separate terms and conditions related to a particular product or service, we make no warranty that the Website or products or services offered on the Website whether by us or on our behalf (including free software downloads) will meet your requirements or will be uninterrupted, timely, secure or error-free, that defects will be corrected, or that the Website or the server which makes it available or products or services offered on the Website whether by us or on our behalf (including free software downloads) are free of viruses or bugs or are fully functional, accurate, or reliable. We will not be responsible or liable to you for any loss of content or material as a result of uploading to or downloading from the Website.
7.4 You acknowledge that we cannot guarantee and therefore shall not be in any way responsible for the security or privacy of the Website and any information provided to or taken from the Website by you.
7.5 We will not be liable in contract, tort (including, without limitation, negligence) or otherwise for:
Any economic losses (including without limitation loss of revenues, profits, contracts, business or anticipated savings); or
Any loss of goodwill or reputation; or
Loss of data or use of data; or
Any special or indirect or consequential losses, howsoever arising and in any case whether or not such losses were within the contemplation of either of us at the date on which the event giving rise to the loss occurred.
7.6 In case any the above Sub-clauses in Clause 8 are unenforceable in whole or in part, then our total liability shall not exceed in any case whatsoever, the amount paid by you (if any) for using the Website or any of the services provided therein.
7.7 Nothing in the Terms shall exclude or limit our liability for death or personal injury resulting from our negligence or that of our servants, agents or employees, or any liability in the tort of deceit.
7.8 Notwithstanding any other provision in the Terms, nothing shall hinder your rights under the State of Kuwait law.
8 INDEMNITY
YOU AGREE TO BE FULLY RESPONSIBLE FOR (AND FULLY INDEMNIFY US AGAINST) ALL CLAIMS, LIABILITY, DAMAGES, LOSSES, COSTS AND EXPENSES, INCLUDING LEGAL FEES, SUFFERED BY US AND ARISING OUT OF ANY BREACH OF THE TERMS BY YOU OR ANY OTHER LIABILITIES INCURRED BY US ARISING OUT OF YOUR USE OF THE WEBSITE (INCLUDING WITHOUT LIMITATION, IN RELATION TO USER SUBMISSIONS), OR USE BY ANY OTHER PERSON ACCESSING THE WEBSITE USING YOUR PC OR INTERNET ACCESS ACCOUNT.
9 INTELLECTUAL PROPERTY AND RIGHT TO USE
9.1 You acknowledge and agree that all copyright, trademarks and all other intellectual property rights in all material or content contained within the Website shall remain at all times owned by us or our licensors. You are permitted to use this material only as expressly authorized by us.
9.2 You acknowledge and agree that the material and content contained within the Website is made available for your personal non-commercial use only and that you may print off one copy, and may download extracts of, any page(s) from the Website for such purpose. Any other use of the material and content of the Website is strictly prohibited. You agree not to (and agree not to assist or facilitate any third party to) copy, reproduce, transmit, publish, broadcast, sell, license, display, distribute, commercially exploit or create derivative works of such material and content.
9.3 Except for Personal Data (as defined in our privacy statement), any information you submit to the Website, whether by way of comment, any chat room function or otherwise, will not be treated confidentially and you acknowledge that we may use such information for any purposes subject to these Terms.
9.4 We reserve all rights not expressly granted in and to the Website and the content in the Website.
10 NOTICES
10.1 You may send us notices under or in connection with these Terms by email to wecanhelp@thearenakuwait.com
10.2 As proof of sending does not guarantee our receipt of your notice, you must ensure that you have received an acknowledgement from us, which we will aim to send to you within 5 working days of our receipt and should be retained by you.
11 GENERAL
11.1 If any part of the Terms shall be deemed unlawful, void or for any reason unenforceable, then that provision shall be deemed to be severable from these Terms and shall not affect the validity and enforceability of any of the remaining provisions of the Terms.
11.2 These Terms (as amended from time to time) contain the entire agreement and understanding between us in respect of all matters which are referred to herein and supersede any prior written or oral agreement between us relating to such matters. No oral explanation or oral information given by either of us shall alter the interpretation of these Terms. You confirm that, in agreeing to accept these Terms, you have not relied on any representation that is not expressly included herein and you agree that you shall have no remedy in respect of any misrepresentation which has not become a term of these Terms. However, nothing in these Terms purport to exclude liability for any fraudulent statement or act.
11.3 The Terms will be exclusively governed by and construed in accordance with the laws of the State of Kuwait. Any dispute arising out of or in connection with this contract, including any question regarding its existence, validity or termination, shall be referred to and finally resolved by Kuwait Courts in accordance with the laws of the State of Kuwait, which rules are deemed to be incorporated by reference into this clause.